Tuesdays With Merton - Archive
A webinar series presented by the International Thomas Merton Society and the Bernardin Center at Catholic Theological Union on the second Tuesday of each month.
Recordings of the webinars will be available on the Tuesdays with Merton YouTube Channel within a few days of their broadcast: Tuesdays with Merton YouTube Channel.
Audio-only versions also will be available later via podcast.
---
---
Thomas Merton and Black Lives Matter:
Spirituality and Racial Justice for Our Time
September 8, 2020, 8 PM
.
Available to view at: Tuesdays with Merton YouTube Channel
Also available as a podcast: Tuesdays with Merton at Apple Podcasts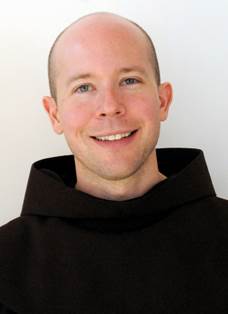 This presentation offers a look at the shared insights and important challenges that Merton's writings on racism and racial justice and the contemporary Black Lives Matter movement offer to contemporary women and men of good will, especially those who are white. In many ways, Merton was ahead of his time as he critically analyzed the realities of systemic racism and white privilege in America during the Civil Rights movement. His writings and legacy continue to offer us spiritual grounding for the continued fight for racial justice in our own time.
Daniel P. Horan, OFM, is the Duns Scotus Chair of Spirituality at Catholic Theological Union in Chicago, a columnist for National Catholic Reporter, and the author of twelve books including
The Franciscan Heart of Thomas Merton
(2014). He is currently serving his fourth term on the ITMS Board of Directors and is on the editorial board of The Merton Annual. His forthcoming books include the tentatively titled Striving Toward Authenticity: Engaging Thomas Merton on Race, Justice, and Spirituality (Orbis Books) and he is editing for publication the correspondence of Thomas Merton and Naomi Burton Stone.
---
"...almost as if I had a sister": Thomas Merton & Etta Gullick

October 13, 2020.

Available to view at: Tuesdays with Merton YouTube Channel


Also available as a podcast: Tuesdays with Merton at Apple Podcasts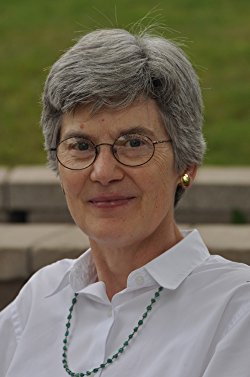 William Shannon described Merton's correspondence with Etta Gullick as "the most charming set of all," and yet she is little known in the United States and under-represented in studies of Merton and spirituality. After briefly introducing Mrs. Gullick, her work, and their correspondence and respective roles in priestly/monastic formation work, we will consider their exchange on "progress" in contemplative prayer. Those zealous for homework will find Merton's letters to Gullick in William H. Shannon (ed.), The Hidden Ground of Love: The Letters of Thomas Merton on Religious Experience and Social Concerns (Farrar, Straus, Giroux, 1985).
Bonnie Thurston resigned a Chair and Professorship in New Testament to live quietly in her home state of West Virginia. She is author or editor of 22 theological works and six collections of poetry, and frequently contributes to scholarly and popular periodicals. Bonnie wrote an early doctoral dissertation on Merton and was a founding member and past president of the ITMS. She has published over 50 articles on Merton and given retreats and lectured on his ideas in the U.S., Canada, the U.K., Ireland, and Europe. She edited Thomas Merton and Buddhism (2007), Hidden in the Same Mystery: Thomas Merton and Loretto (2010), and Thomas Merton on Eastern Meditation (2012) and wrote Shaped by the End You Live For: Thomas Merton's Monastic Spirituality (2020). Her work on Merton has been translated into Dutch, German, Italian, Japanese, and Spanish. Bonnie is an avid walker, gardener, cook, and lover of classical music.
---
CHRISTOPHER PRAMUK

What Does God's Gender Have to Do with It?
Merton's Awakening to the Feminine Divine

November 10, 2020.

Available to view at: Tuesdays with Merton YouTube Channel


Also available as a podcast: Tuesdays with Merton at Apple Podcasts
Through image, word, and poetry, this presentation explores Merton's encounter with the biblical Wisdom tradition, the prophetic remembrance of God in a feminine key. How and why should the remembrance of God as Wisdom-Sophia shape our grasp of, and response to, the crises of our times?
Christopher Pramuk is the author of Sophia: The Hidden Christ of Thomas Merton, and At Play in Creation: Merton's Awakening to the Feminine Divine. He holds the University Chair of Ignatian Thought and Imagination at Regis University in Denver, and currently serves as the Vice President of the International Thomas Merton Society.
---
JONATHAN MONTALDO
Thomas Merton's Contemplative Exercises for Entering the School of Our Lives
December 8, 2020.
Available to view at: Tuesdays with Merton YouTube Channel
The volume Monastic Observances includes Merton's notes for teaching prayer. He inspired his novices to apprehend their lives as "schools of wisdom". He mentored a contemplative re-translation of their historical and inner experiences as exercises designing their truest selves. Merton's writing contains his own spiritual exercises for his continuing education in the school of a Divine Providence. Exercises in his journals can mentor re-translations of our own lives, producing conscious epiphanies of the graced interdependence of "all things" that continually conspire to propel our loving the world of our relationships that create our "one, wild and precious" lives (Mary Oliver).
Jonathan Montaldo served as director of the Thomas Merton Center and as president of the ITMS. As associate director for the Merton Institute for Contemplative Living, he directed its retreat center Bethany Spring. He co-created Bridges to Contemplative Living with Thomas Merton and co-edited The Intimate Merton. Other renditions of Merton's writing include A Year with Thomas Merton, Dialogues with Silence, and Choosing to Love the World. He narrated five Merton audiobooks. A co-general editor for Fons Vitae's Thomas Merton & series, he presents retreats based upon Merton's legacy for mentoring our spiritual formations.
---
JIM FINLEY
Turning to Thomas Merton
as a Trustworthy Guide in the Gentle Art of Contemplative Living
January 12, 2021.
Available to view at: Tuesdays with Merton YouTube Channel
In our time together I will share aspects of Merton's life and teachings that had a profound and lasting effect in my own life and in my attempts to pass on to others what Thomas Merton has passed on to me. These foundational aspects of Merton's life and teachings include our own unfolding life with all its blessings and broken edges embodying the presence of God that protects us from nothing even as it unexplainably sustains us in all things, as well as Merton's vision of the hidden wholeness where everything connects as realized in the con­templative depths of the world's great religions and in all of life.
Dr. James Finley received spiritual guidance from Thomas Merton as a novice at the Abbey of Gethse­mani. He is a contemplative teacher and writer and a retired clinical psychologist. He leads the weekly podcast "Turning to the Mystics" in his role as core teacher in the Living School for Action and Contemplation founded by Father Richard Rohr. James is the author of Merton's Palace of Nowhere, The Contemplative Heart, and Christian Meditation: Experiencing the Presence of God.
---
CHRISTINE M. BOCHEN
Created for Joy: Becoming Who We Are, Together
February 9, 2021.
Available to view at: Tuesdays with Merton YouTube Channel
During these turbulent, uncertain times of pandemics – corona virus, racism, unbridled individualism – and, thankfully, of moral reckoning, Thomas Merton offers a welcome and much needed message of hope. He reminds us that we are "created for JOY." In this presentation, we will consider how Merton experienced and envisioned joy, particularly the joy of being human and the joy of friendship. For Merton, joy is both promise and vocation. How, then inspired by Merton, might we learn to delight in the "immense joy" of being human and "together . . . travel our own road to joy"?
Christine M. Bochen, professor emerita of religious studies at Nazareth College, Rochester, New York and a founding member and past president of the International Thomas Merton Society, has taught courses, given retreats, and spoken on Merton in a variety of venues in the United States, Canada, and abroad. Christine is co-author, with William H. Shannon and Patrick F. O'Connell, of The Thomas Merton Encyclopedia; editor of Courage for Truth, Learning to Love, and Thomas Merton: Essential Writings; and co-editor, with William H. Shannon, of Cold War Letters and Thomas Merton: A Life in Letters.
---
BRYAN N. MASSINGALE
Merton, Malcolm X, and Catholic Engagement with Black Lives Matter
March 9, 2021.
Available to view at: Tuesdays with Merton YouTube Channel
Catholic Engagement with the Black Lives Matter movement has been hesitant, at best. At worst, Catholic leaders deride it with virulent opposition and denigration. As the Movement for Black Lives claims Malcolm X as one of their inspira­tions, this presentation will examine Merton's engagement with Malcolm X and radical Black thought to suggest how Catholics should engage the contemporary movement for racial justice.
Bryan N. Massingale holds the James and Nancy Buckman Chair in Applied Christian Ethics at Fordham University. A priest of the Archdiocese of Milwaukee, he is a leader in Catholic theology and ethics as the current President-Elect of the Society of Christian Ethics, a past Convener of the Black Catholic Theological Symposium, and a former president of the Catholic Theological Society of America. He is the author of the award-winning book Racial Justice and the Catholic Church and a public intellectual who frequently addresses issues of racial and sexual justice.
---
KATHLEEN N. DEIGNAN, CND
Overshadowed: Thomas Merton and The Cloud of Unknowing
April 13, 2021.
Available to view at: Tuesdays with Merton YouTube Channel
Also available as a podcast: Tuesdays with Merton at Apple Podcasts
Every wisdom tradition describes in its own way a cloud of unknowing that veils the utterly ineffable source and force coursing through this universe as its very life. With paradoxical lucidity on matters of darkness and unknowing, Thomas Merton shared his experience of being "overshadowed" by the Cloud of enveloping Mystery. His desire to live into its Presence has become a well-scripted legacy of post-modern spiritual emergence, written in an idiom that continues to speak cogently to the spiritual pilgrims of the second millennium. This session explores Merton's "familiarity" with the anonymous 14th century master of The Cloud, and his own transmission of its still emerging wisdom.
Dr. Kathleen Noone Deignan of the Congregation of Notre Dame is founding director of the Deignan Institute for Earth and Spirit at Iona College, New Rochelle, NY, where she was Professor of Religious Studies for 40 years while guiding The Merton Contemplative Initiative and co-convening The Thomas Berry Forum for Ecological Dialogue. Past President of the International Thomas Merton Society, she is a regular presenter at its meetings. Her book-length publications include When the Trees Say Nothing: Thomas Merton's Writings on Nature and Thomas Merton: A Book of Hours, including an audio-book that includes her sacred songs and psalmody.
---
Merton and David Jones: Visionaries Both
May 11, 2021.
Available to view at: Tuesdays with Merton YouTube Channel
Merton Was in Love With Wales — its poetry, its Celtic sensibility, its ravishing beauty and rich history. Although he came to the art of David Jones rather late in his life, he understood implicitly what Jones was doing as a visionary. There are some striking things that they were doing in parallel unaware of each other, probing the past, resurrecting forgotten cultural memories, attending to the power of ritual and sacrament, aching for unity and harmony. This session will explore some of these creative and spiritual convergences.
Dr. Michael W. Higgins is a university president, biographer, journalist, scholar, and media commentator. His book on Cardinal Newman will appear in the Spring of 2021 and his book on Pope Francis in 2023. Past publications on Merton include: Heretic Blood: The Spiritual Geography of Thomas Merton; Faithful Visionary; The Unquiet Monk; and Thomas Merton: Pilgrim in Process (ed).
---
An Army that Sheds No Blood: Thomas Merton's Response to War
June 8, 2021.
Available to view at: Tuesdays with Merton YouTube Channel
Clement of Alexandria, in his Protreptikos (Greek for "persuasion"), defined the Church as "an army that sheds no blood." This phrase struck Thomas Merton with special force. It greatly distressed him that so many of his Christian contemporaries were advocates of war and even saw nuclear weapons as enjoying God's blessing. This session will discuss Merton's engagement in peacemaking and his close ties with Dorothy Day and others who were at war with war.
Jim Forest has spent a lifetime in the cause of peace and reconciliation. Among his personal acquaintances were some of the great peacemakers of our time, including Thomas Merton, Daniel Berrigan, Henri Nouwen, and Thich Nhat Hanh. He worked with Dorothy Day at the Catholic Worker in New York and then went on to play a key role in mobilizing religious protest against the Vietnam War and served a year in prison for his role in destroying draft records in Milwaukee. He is the author of over a dozen books on spirituality and peacemaking, including The Root of War is Fear: Thomas Merton's Advice to Peacemakers.
---
TWM - Homepage